Welcome to Tom Silver's Japan and Its Prints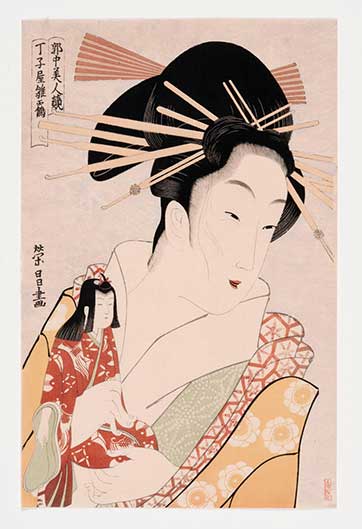 Few endeavors have given me more pleasure than creating Japan and Its Prints, a website which is now in its second year.
Japanese prints are the focus of this site, especially the many examples you'll find in Multimedia Print Presentations. But there's a whole world of Japanese history and culture that's also worth exploring. So we've been expanding the site with new articles and wonderful photos of diverse Japanese crafts.
What's New on the Site
Letters From Iwo Jima in History – A Film Review. Find out why the Japanese government so admired a film whose focus is the Japanese defeat in that historic Pacific War battle. And have a look at Japanese Crafts for captivating close-ups of Japanese ceramics, lacquer, metal work, wood carvings, regional dolls whose origins go back as far as 1000 years, and more. We even have a stunning set of replica samurai long and short swords – the katana and the wakizashi – long considered a unique Japanese art form.
Finally, heartfelt thanks are due New Jersey photographer Rich Russo, who skillfully photographed the prints in these presentations, Masayo Ishigure, whose virtuoso performances on the koto add immeasurably to the visual experiences, and Robert Stern, whose poetry here beautifully conveys the essence of the Japanese poetic art. Much appreciation is owed New Jersey videographer Jessica Van Lachterop, who arranged each Multimedia experience seamlessly, and just as requested. And continuing thanks go to New Jersey web developer Graphic Studio, for their wonderful cooperation and skill in designing this website and keeping it in tune with evolving technology.