Welcome to Tom Silver's Japan and Its Prints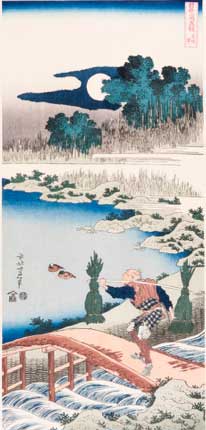 What's New on the Site
Japanese prints appear throughout the site but you'll find the greatest concentration of prints in our newly named Japanese Print Presentations. Each of the ten presentations is accompanied by Japanese koto music.
We recently posted a 2-part article entitled "Hokusai and Mt. Fuji", which can be read along with reviews of several superb Hokusai books under Book Reviews - Art - Hokusai.
Reviews of two fine Hiroshige volumes - photo collections of 100 Famous Views of Edo and 69 Stations of the Kisokaido can be found at Book Reviews - Art - Hiroshige.
Please note major improvements to presentation and navigation in Tom on Japan and in all Book, Video, Film and CD reviews.